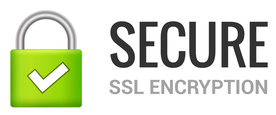 Shipping Info
Kid's Running Clothes
Team Apparel
Gift Certificates
Home :: Performance Fabrics


At SOARK, we use only the most trusted name brand technical fabrics made in the USA. As a runner, you know how important good wicking is and the role fabric plays in comfort. We strive to provide you with a comfortable fit, fashion and great quality, value and performance.....

Supplex® is a nylon specially engineered by DuPont to provide the soft, supple touch of cotton. It's durable and quick-drying. And stain, fade, and shrink-resistant. We use this high-tech fabric as a shell on our performance shorts and on our many Outerwear items. It's windproof and breathable features make it perfect for our windpants, windvests and mitts.

Micromattique® by Dupont is a quickdry, easy care fabric that we use as a shell on our running shorts. This soft, lightweight, breathable, and water resistant fabric adds comfort to every move to our Microfiber Running Shorts

Visa Comfort® by Milliken moves moisture away from your body keeping you cool and comfortable. The specially-engineered fabrics transport perspiration away from the body to the surface of the garment, where it can evaporate quickly. We use this crepe liner in all our Performance Shorts .
There are all kinds of base layer fabrics out there, but Milliken's was the first and it's still the best. Outdoor enthusiasts know that VISA® Comfort keeps them dry and comfortable, so they can focus on the outdoors--not their clothing.

Visa Comfort® fabrics are designed to keep your skin dry when you sweat. This feather-weight mesh is a pill resistant polyester jersey with a lightly brushed back for wicking and softness. It has excellent breathability and is very quick drying. This is Milliken MIlls' best fabric for next-to-skin moisture management. Ideal for underwear, or worn alone as a singlet or shirt in warm weather. Found in our Tops line.