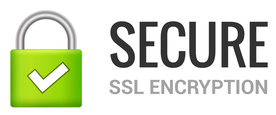 Shipping Info
Kid's Running Clothes
Team Apparel
Gift Certificates
Home ::Links to Running Resources



RUN CLUBS

The Dead Runners Society is a discussion group for people who like to talk about running. Member shirts available here.

Badgerland Striders is Wisconsin's largest running club with over 1800 members. Club singlets available here.

RUNNING RESOURCES

Blog over at Train for a 5k.com providing helpful tips, motivation, and training for beginner runners.

Runnersgoal.com - Runners Goal – Marathon Training and Motivation for Runners

Find the best sites of the online Running community.

kidsrunning.com - is a site about kids running for kids of all ages. Inspire your kids...

Docpods - orthotic innersoles and information on foot pain and foot problems and treatment.

Cool Running - Cool Running is the complete online resource for runners, offering the Web's most comprehensive race calendar, race results listings, training advice, interactive tools and a vibrant online community of runners.

Fitness in Training - a training program for runners and walkers!

Sports Gear - Shopping guide for equipment used in a variety of popular sports and related activities

SportDot.com - Sports directory and information on the web.

RUNNING PRODUCTS

Swiggies Wrist Water Bottles That Keep Your Hands Free While Running!


Doctors Orthotics - Custom Foot Orthotics: The first name in carbon fiber orthotics.

SUGGEST A LINK

As part of the running community, we always want to share our resources!! We'll be happy to review all valid sites and reciprocate links. Just send an email to soark@soark.com with your site info.. Look forward to hearing from you!

Please copy the code below and put in your site in order to create link back to us:

<a target="_blank" href="https://www.soark.com"> Soark </a> - Great American Made Running Clothes Since 1986.

Soark - Great American Made Running Clothes Since 1986.