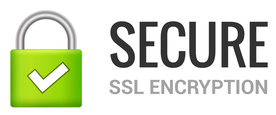 Shipping Info
Kid's Running Clothes
Team Apparel
Gift Certificates
Home :: About SOARK



Since 1986, we have designed and manufactured running apparel in our own factory here in the USA.

We think the running craze started in 1972 when Frank Shorter won the gold medal in the Olympic Marathon. This was before cool running clothes!

About that time, there was a migration to Boulder, Colorado. A running community emerged, including International Sports (later to merge and become Insport), Frank Shorter Sportswear, and us, Saguaro Designs.

The abbreviated version is, we were sewing custom designs for the rock'n rollers recording at Caribou Ranch and by 1977 contracting for International Sports and later for Frank Shorter Sportswear.

By 1986, we were ready to strike out on our own and became SOARK. We started going to marathon expos and consequently were the official clothing sponsor of the 1986 Columbus Marathon, making the blue and red jackets given to the runners that year.

That was the year the gun went off early at the Boston Marathon. The following year, they had a human chain of officials wearing blue and gold SOARK jackets!! And the same year, 1987 , the New York City Marathon Perrier shorts were made by SOARK.

From then, and for fifteen years, until Ascis became the primary sponsor, SOARK was the provider of the official tech-wear running apparel for the NYC Marathon.

In 1999, we launched our website www.soark.com and have been serving customers online since then at an ever growing pace!

We pride ourselves in manufacturing a complete line of quality running clothing at the best possible price. Our dedication to making quality performance running apparel and your satisfaction is our most important concern.

More to come...

Gone Green..a couple years ago we got serious about recycling. Noticed that all our materials seem to come packing in or around Plastic and Cardboard. We used to fill a large dumpster weekly, now it's only two trash barrels.